Sustainability is central to who we are as a company. As the first national concrete company to formalize a company-wide commitment to sustainable construction, through our EF Technology®, we continue our efforts to mitigate the environmental impact of our production process. We constantly strive to improve, implement and embrace operational practices that are responsive to growing environmental challenges.

Reducing the Environmental Impact of Our Operations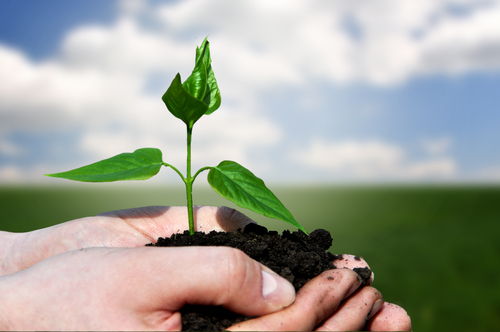 Measuring Carbon Footprint/Emission
Greenhouse gases have a negative impact on our environment. That is why we are committed to implementing company-wide carbon-emission-measuring and verification practices. This is essential to make our plants more sustainable and establish a baseline for future reduction goals. Since 2008, we have been measuring our carbon footprint on an annual basis at our ready-mix plants in California, Texas and New Jersey. This has been done by a certified third party in compliance with WRI protocol standards. Increasingly, more U.S. Concrete regional plants are evaluating and supporting the process.
Monitoring and Controlling Air Emission
Controlling air quality helps to maintain good relationships with our local communities and protects the environment. That is why we ensure that we operate in compliance with air-quality standards and have plans in place to reduce and control emissions into the air. We utilize high-efficiency filtration systems for sandblasting, apply moisture barriers to non-paved storage yards annually, and monitor cement and fly ash emissions via air pressure differential devices.
Renewable Energy
U.S. Concrete companies are increasingly adopting practices that take the environment into account. Our plants and delivery trucks in California and Washington D.C. are now powered by B20 biofuels, which offer the environmental benefits of renewable energy. This practice contributes to the reduction of carbon dioxide which is one of the main greenhouse gases to the atmosphere.
Return Concrete Recycling
Our ready-mix facilities utilize the best practices to recycle all unused concrete returned to the plants. In many cases, the returned concrete can be reused into the production of fresh concrete, depending on the quality and end-use. Additionally, many of our plants have multiple block forms to capture the leftover concrete which then can be sold as blocks.
Washout systems
We utilize washout systems (settlement type) that capture and contain waste water and concrete washout materials, allowing us to recycle the water and surplus concrete.
Water Management
Water is an integral part of our concrete production process and is used in everything from mixing and aggregate washing to the cleaning of our trucks and equipment. From an environmental and business aspect, we strive to optimize the use of our water resources. Throughout our facilities, we collect processed water in total retention ponds, and then recycle the water into our manufacturing process, leaving zero processed-water discharge. Storm water is segregated from process water and leaves our properties at designated outflow sites.
Monitoring and Reporting of Our Environmental Practices
In addition to the required environmental reports, which vary by state, many of our facilities are recognized for continual improvement of environmental best management practices, earning the NRMCA Green-star Certification.
Training Employees and Integrating a Sustainability Mind-Set
Sustainability is a program embraced not only by top management but also company-wide. It is a mind-set that is integrated into our day-to-day activities. Sustainability and waste reduction are messages constantly communicated to our employees across the board. Additionally, we encourage our employees to pursue related education and training, including NRMCA Concrete Sustainability Professional Certification.
Reducing and Recycling Waste
We constantly encourage recycling (plastics, paper, aluminum cans) throughout our facilities.