Rapid-Drying Concrete As A Moisture Mitigation Solution For Schools
Billy Earl Dade Middle School
DALLAS, TEXAS
Project Team
Owner: Dallas Independent School District
Architect: KAI Texas
General Contractor: Satterfield and Pontikes Construction, Inc.
Concrete Supplier: Redi-Mix Concrete, a U.S. Concrete Company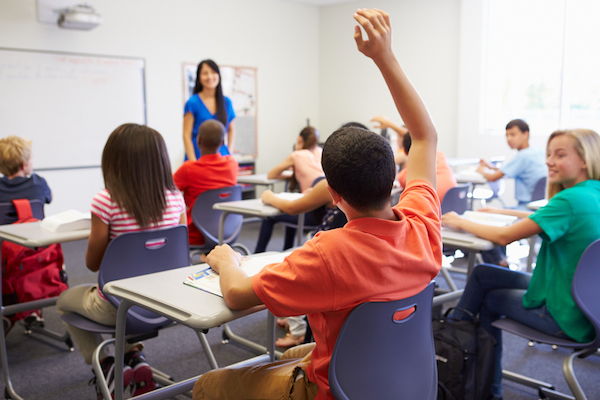 Given the strict construction timelines and building standards for school facilities, streamlining construction and reducing future risk is paramount for these projects. Moisture in concrete slabs creates inherent risk through its potential to damage flooring after installation. Sick building syndrome, floor maintenance, liabilities and delays in construction are all potential results of excess moisture trapped in concrete slabs — a problem not always solved by the application of moisture mitigation such as topical epoxies. Rapid-drying concrete eliminates the need for additional moisture mitigation solutions and expedites construction.
PROJECT HIGHLIGHTS
A multi-functional facility and community revitalization project in South Dallas
213,616 square-foot replacement school
20,000 cubic yards of concrete; 5,000 cubic yards of ARIDUS® Rapid Drying Concrete covering 120,000 square feet of floor.
DMded by expansion join-side one structural steel on a 12-inch flat slab; Side Two: Approximately 130,000 to 150,000 square-feet, three-story cast-in-place pan slab
Scheduling Challenge:
Original schedule was 14 months
District requested shortened schedule to coincide with Fall 2013 school opening
ARIDUS® Concrete Addresses Challenges:
ARIDUS® was selected for its fast drying and high-early strength advantages
The use of the ARIDUS® concrete cut the construction schedule by 30 percent (from 14 months to 10 months), resulting in a similar reduction in construction overhead costs
Satterfield & Pontikes speak on ARIDUS
"The owner selected ARIDUS Rapid Drying Concrete to compress the project schedule. It typically will take anywhere between 4 to 8 months to get below 80% relative humidity inside your concrete. With ARIDUS we achieved this in 21 days, giving us the option to install flooring significantly sooner, which is phenomenal."
– Jim Hagemann, Construction Manager, Satterfield & Pontikes Construction Inc.