Moisture Mitigation Solution For Charles Schwab Campus:
Moisture Mitigation Solution for Mixed-Use Projects
LONE TREE, COLORADO
Project Team
Owner: Charles Schwab
Architect: Fresenius
General Contractor: Mortenson Construction
Concrete Supplier: Bestway Concrete & Aggregates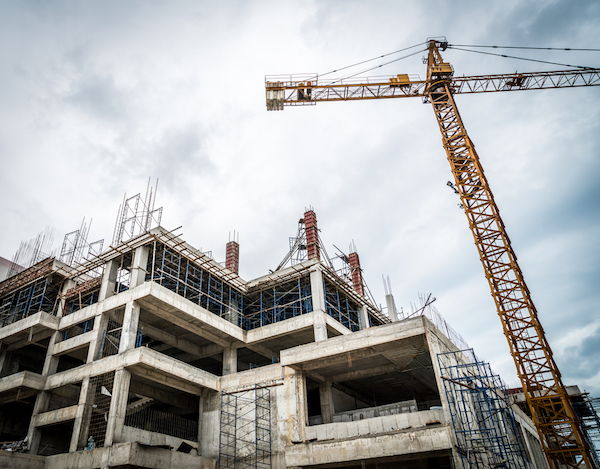 Rapid-drying concrete is a versatile product capable of expediting construction and reducing moisture-related risks for any construction project. For fast-track retail center construction, rapid-drying concrete eliminates the need for expensive add-on moisture mitigation solutions (i.e. topical epoxies) and reduces moisture in concrete slabs to innocuous levels in record time.
PROJECT HIGHLIGHTS
Placed 20,000 sq ft of ARIDUS concrete on this project in two buildings
Concrete was placed on metal decking with varying thickness of 4 to 6 inches and achieved the following moisture levels at 45 days per ASTM F2170:

ARIDUS Rapid Drying Concrete – 79% RH
Conventional Concrete – 93%
Scheduling Challenge:
Opening retail building under limited construction timeline
This project was on a tight schedule and there was no additional time to apply a secondary moisture mitigation system
ARIDUS® Concrete Addresses Challenges:
ARIDUS® was selected because it is a moisture elimination strategy, compared to a secondary moisture mitigation application to the surface of the concrete that costs additional time and money, plus leaves residual moisture trapped in the concrete.
The high early strength allowed the slab to be used in 3 days for storage of building materials.
Mortenson assessment of ARIDUS
"Moisture mitigation is not only time consuming but it is incredibly expensive. Taking that step out of the process is huge. ARIDUS has allowed us to see the benefits of reaching low internal relative humidity very quickly. It also reached a high-early psi, which allows us to put equipment on the slab in 3 days. This is one of the keys to speeding up our construction schedule."
– Chris Bradford, Construction Superintendent, Mortenson Construction Inc.