Low Risk And Accelerated Construction Timelines:
Eliminate Moisture In Concrete Slabs For Data Centers
High Tech
NORTHERN CALIFORNIA
Project Team
Concrete Supplier: Central Concrete, A U.S. Concrete Company
General Contractor: XL Construction
Sub-contractor: Joseph J. Albanese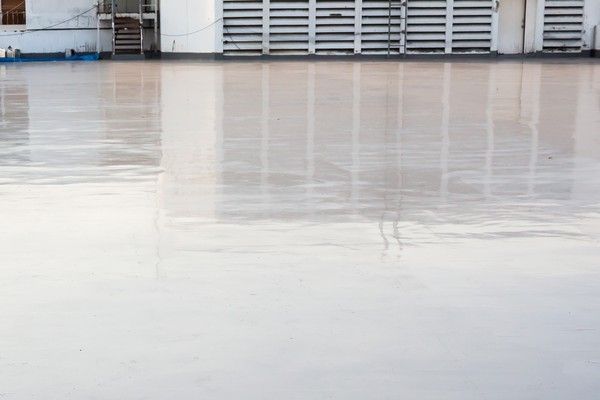 For mission-critical facilities like data centers, there is zero toleration flooring failures or other hazards. Excess moisture in a concrete slab can destroy flooring after installation if not properly controlled during construction. Rapid-drying concrete eliminates the need for add-on moisture mitigation solutions and dramatically reduces moisture in concrete slabs. Not only is the moisture issue cured at the source, construction timelines for facilities are accelerated.
PROJECT HIGHLIGHTS
The owner had two goals – low risk and a quick completion date
Because technology can change quickly in the high tech manufacturing industry, the owner was interested in a solution that did not need to be re-installed if they required an upgrade to the space in the future.
The superior structural performance of ARIDUS® concrete allowed XL Construction to erect steal in 1 ½ days, reducing the construction schedule by about 10 days.
Since ARIDUS® concrete was the moisture mitigation strategy, the flooring installer was able to install the flooring without any additional flooring preparations. This resulted in additional schedule savings.
Placing, finishing, and joining operations were conducted like any other normal slab-on-ground construction.
J.J. Albanese assessment of ARIDUS
"ARIDUS Rapid Drying Concrete is an excellent solution that allows owners to turnaround the finished product in a much more timely manner. The implementation of ARIDUS concrete provides a huge advantage by helping to prevent potential floor covering problems in the future. There are major benefits that ARIDUS concrete technology can provide on the slab boards. The biggest one is that all of the moisture comes out of the mix itself, and is completely used within the hydration process. ARIDUS concrete is also ideal for a schedule-driven project because you can apply the flooring much quicker. In addition, pouring ARIDUS concrete is not much different than pouring traditional concrete mix. I would definitely use ARIDUS concrete mix again. The schedule savings are huge for clients who are looking to have their project turned around as quickly as possible."
– Nick Dolel Estimator/ Project Manager
Joseph J. Albanese